Special Techniques That Aid Recovery After a Storm
5/1/2022 (Permalink)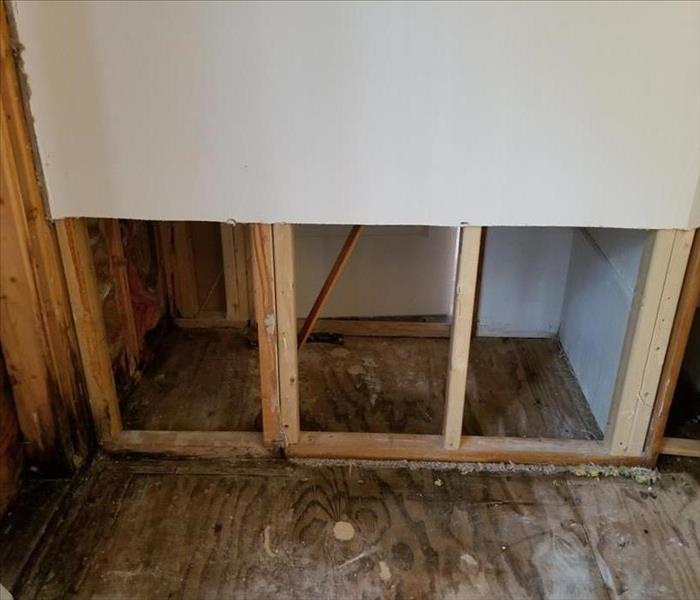 With industry-leading techniques and advanced equipment, SERVPRO professionals can quickly and efficiently restore your building after a flood.
Special Techniques For Post-Storm Recovery
While your commercial building in Montclair NJ, might seem indestructible, in reality, it is at risk of powerful storms. Thunderstorms unleash lightning and high winds, while tornadoes produce winds of more than 100 miles per hour. As recent events have shown, hail storms can be truly destructive. Hurricanes often generate torrential rains that lead to flooding. All of these weather events put your facility at risk of damage. Fortunately, an experienced storm remediation company has the equipment and the knowledge to bring your company back from disaster. They often use specialized techniques during the restoration phase.
The Execution of a Tear Out
When water inundates your building, many materials become saturated with moisture. In some cases, normal drying is not sufficient, and a technique known as a flood cut is employed for repairing drywall and wall insulation. In the aftermath of flooding, technicians will perform the following actions:
Remove all standing water
Cut the drywall 12 inches above the flood line
Remove all damaged wall insulation
Completely dry out the area with fans
Replace new insulation and drywall
This must be done to remove any contamination caused by floodwaters. It ensures the drywall and insulation will not later produce unpleasant odors or result in mold growth.
The Utilization of Professional Cleaning Methods
A professional restoration company will also use many different methods of cleaning and sanitizing areas of a building as well as the contents of a building. While some items such as clothes might need dry cleaning techniques, other items such as non-porous items can benefit from abrasive cleaning or foam cleaning. The technicians will determine the best method of cleaning for each item, and they will use a restore versus replace mentality when possible.
The recovery of your facility from flooding is a complicated process. Trained professionals can restore your building quickly and efficiently with industry-leading techniques and advanced equipment.